Local Radio Advertising:
High Return on Investment for Local Businesses
By Brandon Blakeney, MBA
July 23, 2015
Television, eight track tapes, cassette tapes, compact discs, the iPod, satellite radio, and internet radio have one thing in common: they have all failed miserably to "kill" local, terrestrial radio. In fact, a Nielsen survey from 2014 finds that broadcast radio listening is at an all-time high at 92% of all Americans (12+) weekly. However, the most important metric that radio advertising clients are interested in is Return on Investment (ROI). Recent, credible studies indicate that broadcast radio advertising has the highest level of return on investment of any medium.
Show Don't Tell
In a song from their 1989 album Presto, the Canadian prog rock trio Rush said "(Show Me Don't Tell Me)…I've heard it all before." The same is true of all organizations and media touting the "effectiveness" of their advertising/marketing services. Many manipulate the metrics advantageously, but what metrics really matter?
Return on Investment
A 2014 study from Nielsen Catalina Solutions, which included data from 14,000 U.S. households, found that the average return on investment is $6 for every $1 spent on radio advertising. The average is for all products/services in the study in which the consumer was exposed to an ad in the prior 28 day period. Figure 1 below shows the return on investment for the various products/services surveyed. A particular highlight of the study was the return on investment of radio advertising for retailers, which was $11 and $23 per dollar spent for two retailers surveyed.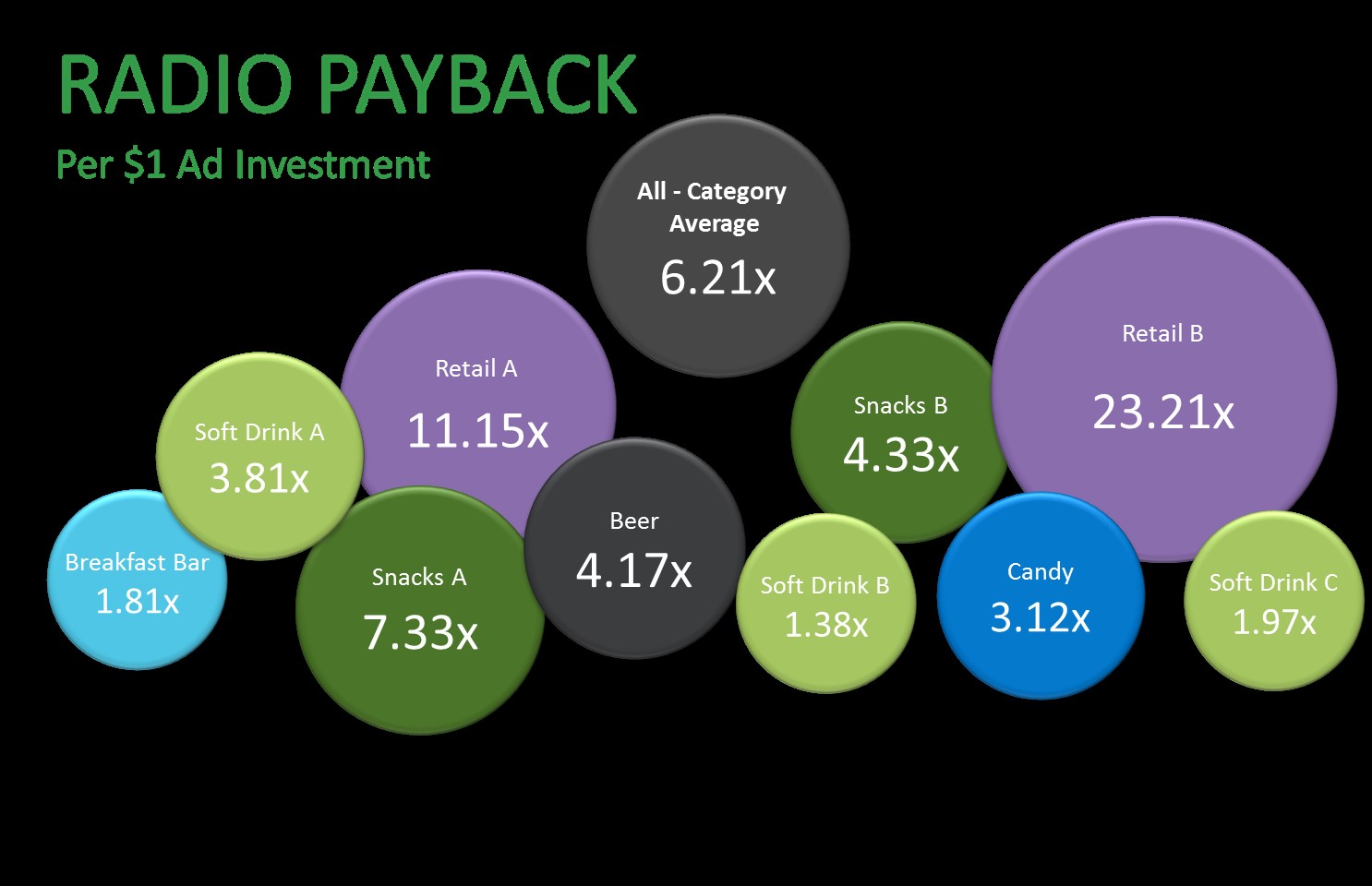 Figure 1.The average return on investment across various categories of products/services surveyed.
The Nielsen Catalina survey is a seemingly rare survey to actually gauge the ROI of a mass medium, such as radio, and in the United States. Careful observation will reveal that other surveys touting the ROI of other forms of advertising media are actually from other countries. In a 2014 Wall Street Journal Article, Facebook COO Sherly Sandberg boasted that Coca-Cola had realized a 274% ROI from an online video through Facebook advertising…in France. A seven year study conducted by the marketing firm Ebiquity proclaimed that both television and print had higher levels of return on investment than radio…in the United Kingdom. As established from the Nielson Catalina survey, the average return on investment for radio in the United States is 600%.
Effectiveness
In the age of being constantly connected and suffering from information overload, consumers' attention has become a more and more precious commodity. Many self-proclaimed "marketing consultants," who often happen to be web designers of some description, advocate local-online advertising as the best solution for small businesses. These marketing consultants hype the low cost and extreme niche target marketing. However, according to a poll of over 2,000 U.S. adults by Harris Interactive, 63% of adults say that they ignore internet ads the most. This compares to only 7% for radio, second only behind unavoidable print advertising. Figure 2 below shows which forms of advertising are ignored most by consumers.
Figure 2. Forms of advertising ignored most by consumers.
Reach
Online advertising advocates in particular love to tout the "reach" of ads placed on Facebook, Google, or otherwise; often giving impressive number such as 20,000 for a small market. Note from the previous section that this metric is only that the ad appeared on the consumer's screen, not that it was actually viewed and interpreted. While metrics such as reach, frequency, and engagement are easily measured to exact specifications through most online advertising means; that does not make the medium "more effective" than broadcast radio. This simply makes online advertising "instantaneously measurable."
The most up-to-date statistics from Nielsen, who also measure television and other consumer behavior, show that radio has the largest reach of any form of media. These statistics shown in Figure 3 below are from the first quarter of 2015. It's worth noting that television has seen a significant decline in reach among young adults 18-34 years old. Also worth noting, the 50+ demographic of adults has a very modest reach among all forms of digital media: pc's, smart phones, and tablets. Radio's reach is within 2 percentage points across all demographics.

Figure 3. The weekly reach of devices and platforms for the first quarter of 2015.
Conclusion
As of 2015, the flying cars and time machines promised decades ago have yet to come to fruition. Conversely, broadcast radio is flourishing with the most impressive reach of any form of mass media. Radio advertising is also the second least ignored form of advertisement behind only print media. The most up-to-date, credible studies suggest that radio has the highest return on investment of any advertising media available to business, with an average of $6 for every $1 spent on advertising. Local businesses greatly benefit by employing local broadcast radio into their marketing strategies.
Sources
Are Advertisers Wasting Their Money? (2010, December3). Retrieved July 22, 2015, from Harris Interactive:
http://www.theharrispoll.com/business/Are_Advertisers_Wasting_Their_Money_.html
Nielson:Radio Is Number One for Audience Reach. (2015,June24). Retrieved July23, 2015, from RadioMagOnline:
http://www.radiomagonline.com/industry/0003/nielsen-radio-is-number-one-for-audience-reach/36669
Nielsen: Radio listening at all-time Hight. (2014, April 30). Retrieved July 21, 2015, from RadioMagOnline::
http://www.radiomagonline.com/industry/0003/nielsen-radio-listening-at-all%20time-high/27557
Radio Advertising Drives Sales, Share, and Return - and now we can show it! (2014). Retrieved July 21, 2015, from Nielsen Catalina Solutions:
http://www.ncsolutions.com/radio-advertising-drives-sales/